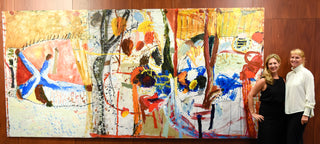 introducing
Art consultancy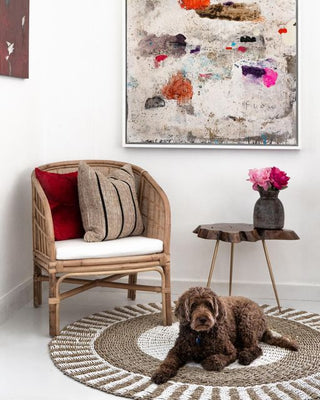 Take the first step TO BUILD
Personal Collections
Professional Portfolios
Financial Investments
Where to begin?
If you're looking for a piece (or multiple pieces) of art to take your space or collection to the next level – be it your corporate offices or your home - you have found the right person to help.
Anna can help you curate – or indeed start - your collection to grow your art portfolio. She sources everything from wall-fillers for the home, to timeless investment pieces meeting any budget or collecting criteria.

Anna has worked at all levels within the art world, with emerging artists all the way to Picassos and Rembrandts.

Anna takes a collaborative approach to identify the vibe, colours and styles you're interested in before sourcing the right works for you. Equally, if you have zero idea what you are looking for, she is also able to act as a visionary for your collection or space and can help you figure out what would work for the real-estate you have in mind.

Anna sources her art both locally and from abroad, and has relationships with artists and dealers world-over with whom she collaborates closely. She is able to help have pieces commissioned, or will also help find a piece already in existence.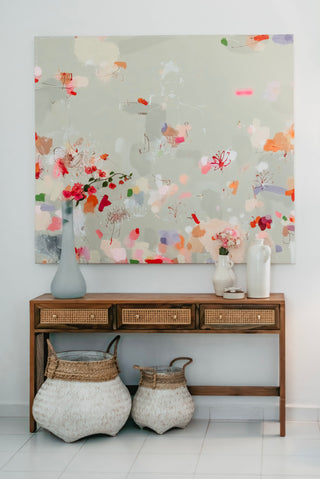 MAKE YOUR SPACE YOURS
Contact Anna to help you bring your space to life today
ANNAs background
Anna Layard is a British Art Historian who specialized in Balinese Art and Culture.
Anna started her career in London managing a gallery specializing in The Royal Academicians and Scottish Colourists before relocating to Sydney in 1997.  
In Sydney she managed an emerging artist gallery 1997-2000 before becoming the Curator and Art director of Australia's first European master's gallery in 2000-2007.  
In 2008 she went solo and set up Layard Art Consulting. Anna consulted nationally on Lend Lease properties in Australia, alongside curating private and corporate collections. 
In 2009 Anna moved to Singapore working for private and corporate collections alongside a directors' role at art investment firm Art Equity (now Nanda Hobbs). She curated several exhibitions at the Australian High Commission and the first exhibition to be held in the Australian High Commissioner's residence.