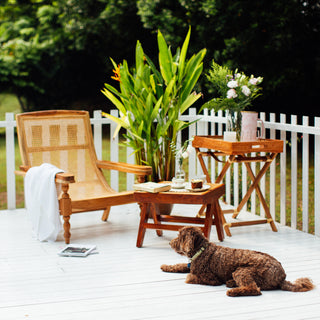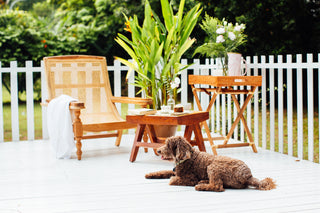 Iconic tropical furniture
Responsibly sourced for your tropical paradise
SINGAPORE'S Award winning furniture store
As voted by the readers of Expat Living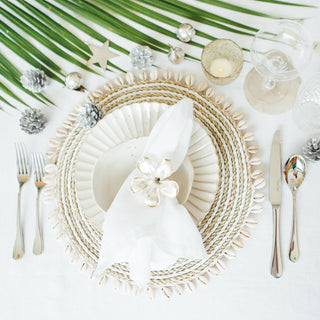 CERAMICS
Welcoming our new ceramic tableware collection
Elegantly timeless designs for your table, with a beautifully clean, fresh look. Making your table twinkle.
From platters to side dishes, there's every shape and size to suit your need
Wow your family with your effortless tablescaping. Stunningly ageless artisinal designs to last a lifetime.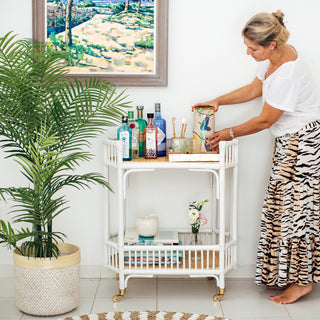 Layard Interiors brings you
Art consultancy
Contact Anna today to find out how she can help you source the perfect art to suit your home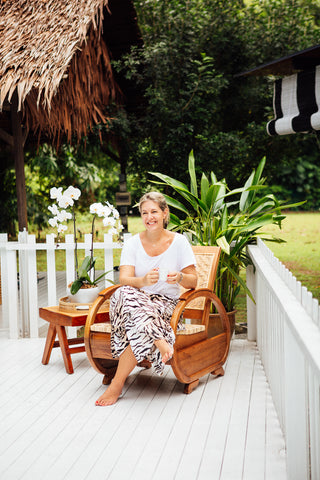 Introducing...
The founder of layard interiors
Anna Layard
An Australian/Brit who has made Singapore her home for the past 20 years.
Anna is passionate about supporting independent, small, artisanal producers of fine Indonesian crafts.
She delivers the finest designs from ethical sources to your doorstep in Singapore, while providing critical support to the communities of Indonesia.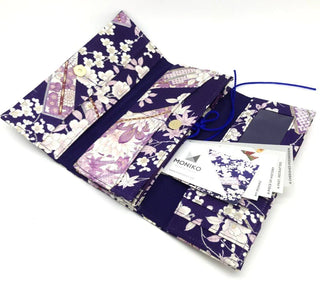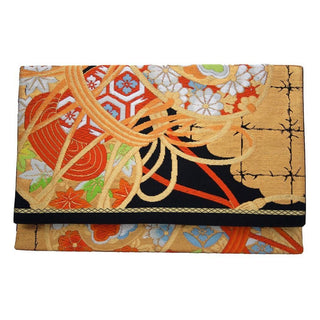 Gifts that give back
Vintage Kimonos upcycled into stunning accessories by marginalised women of Cambodia.
Proceeds go to the women of Cambodia to...
Stockists
Want to see Layard Interiors items in the flesh? We are in stock at a handful of independent stores across Singapore. Otherwise contact Anna to make an appointment to see her full range at home.
Brisa
Our main Furniture Collection plus Baskets and Homeware
310 Joo Chiat Rd
Singapore
269742
A Raft of Otters
Baskets & Homeware
#03-102 Tanglin Mall
163 Tanglin Rd
Singapore 247933
"I couldn't be more thrilled with my sideboard. It's beautifully constructed, clearly lovingly made by hand in a workshop rather than on a factory line. It's super weighty from the quality of the recycled teak, and a beautiful warm colour. It's the centre of our home and it regularly receives complements. Thank you, we love it."
– Verity Dibben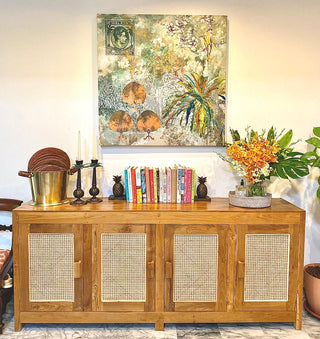 STRAITS LIGHTS
The latest edition to the Straits Lights candle collection is inspired by Anna herself, at her Medway Park home. Click here to find out more about the inspiration behind this glorious candle.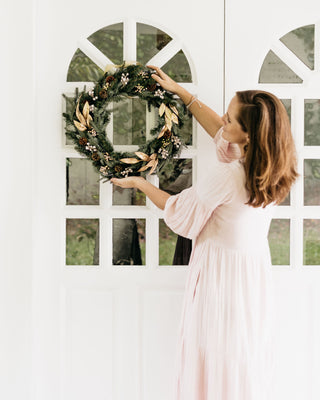 Silk Flowers Singapore
Silk Flowers Singapore is run by the gorgeous Claire Graham, who creates stunning bouquets to last a lifetime. Brightening up the darkest of homes with elegance and sophistication.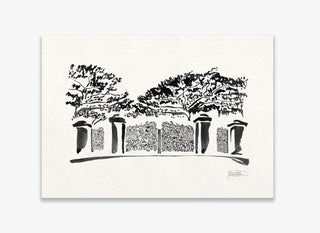 By Fable
Lizzie Marlow's highly sophisticated eye for design, alongside her clean and minimal aesthetic is a stunning match for Anna's rattan furniture. Complementary tropical vibes at their finest.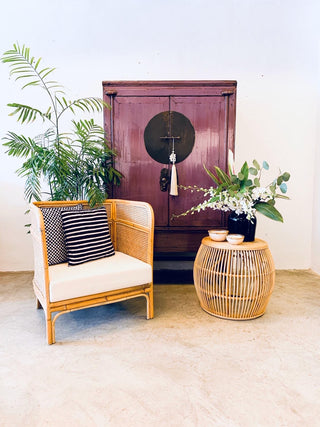 Emperor's Attic
Timeless Chinese antiques in all the colours of the rainbow from Chantal Travers at Emperor's Attic create a really funky vibe with Anna's rattan furniture and basketwear.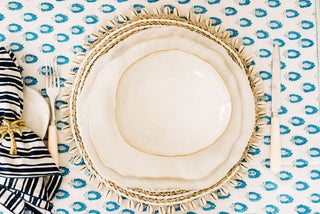 Hankie Pankie
Super cool table cloths from the ever colourful Hankie Pankie are the perfect backdrop to Anna's clean and cool ceramics for the finest in tablescaping.
Annas style tips
Read Anna's blogs for style tips on dressing your home in the tropics